"Responsible every day: diversity, relations and growth" – this is the motto of the Agora Group's interactive report describing its strategic approach to responsibility. Readers of the publication can learn, among others, how diverse is the Group's team in terms of gender or age, how Agora involves its clients and business partners in social activities and how it cares about the natural environment.
- In the process of preparation yet another "Responsibility Report" of the Agora Group we have engaged our stakeholders, particularly our team, which made it possible to identify CSR areas relevant to the entire organization and its environment - says Nina Graboś, director of Agora corporate communications. - The publication was created in accordance with international GRI Standards and based on our principles of transparency and accountability. It presents the company from a unique, non-financial perspective, allowing readers to get to know its employees and important social projects initiated by Agora's team.
The new report of the Agora Group presents in a special way the implementation of the Sustainable Development Goals (SDGs) and the pillars of its CSR strategy: diversity, relations and growth. The publication covers such areas as: relations at workplace, respect for human rights, ethics and compliance issues, responsibility towards clients and suppliers, social and environmental impact, as well as corporate governance and business model. 


Additionally, along with projects related to the promotion of health, culture and physical activity among employees, this chapter also describes activities aimed at maintaining work-life balance and preventing discrimination and mobbing in the workplace.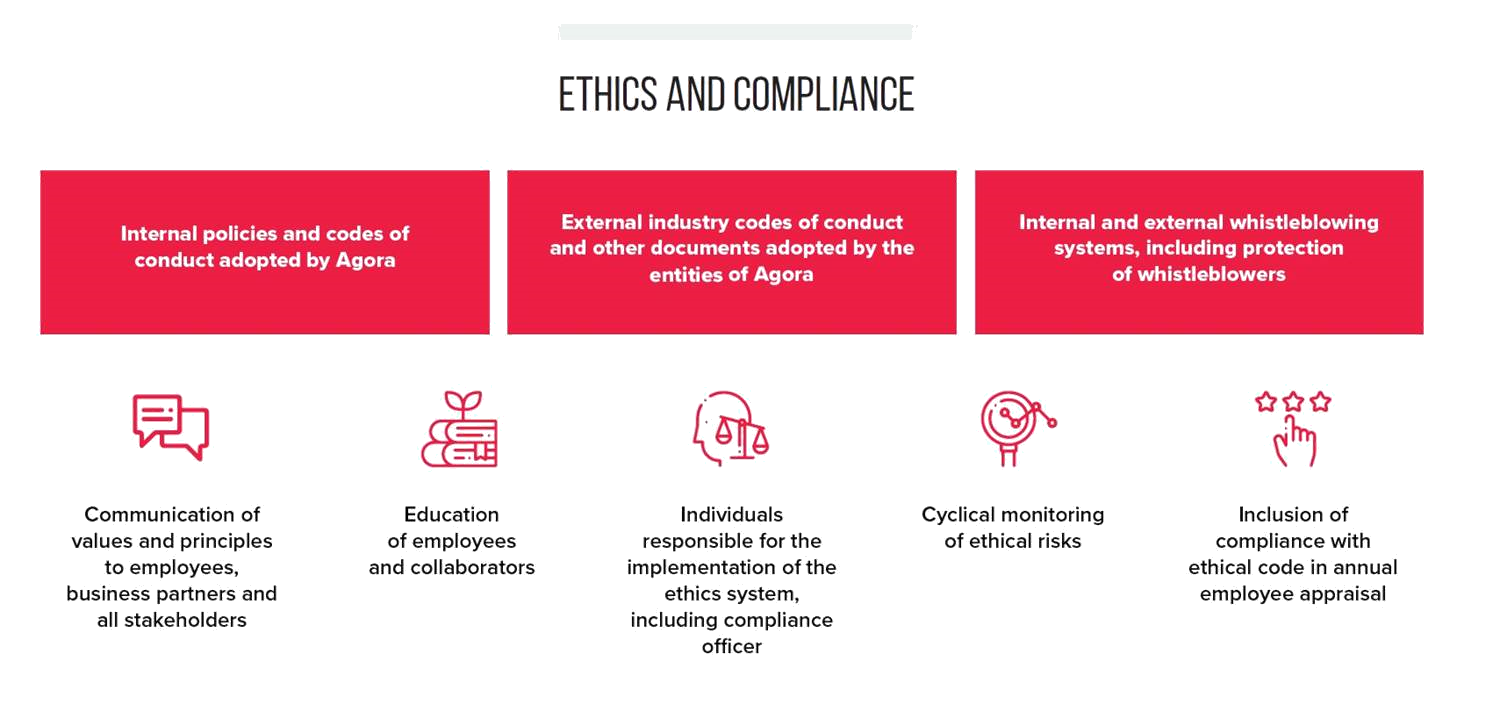 This chapter describes also the value chain and principles of cooperation with customers, suppliers and contractors.


The website raportCSR.agora.pl/en is available in Polish and English language versions. Its interactive formula has been enriched with infographics, descriptions of 65 good practices and over 50 tables and summaries with information and data. Over 120 big numbers highlight key results and results, as well as performance indicators.
The Report also contains links to 87 GRI Standards disclosures shown in an interactive table in order to present the impact of Agora Group on the environment in an even more accessible and transparent way.
On the raportCSR.agora.pl/en website, all internet users can complete special survey by submitting their opinions on this year's edition of the report, as well as expectations regarding the next publication.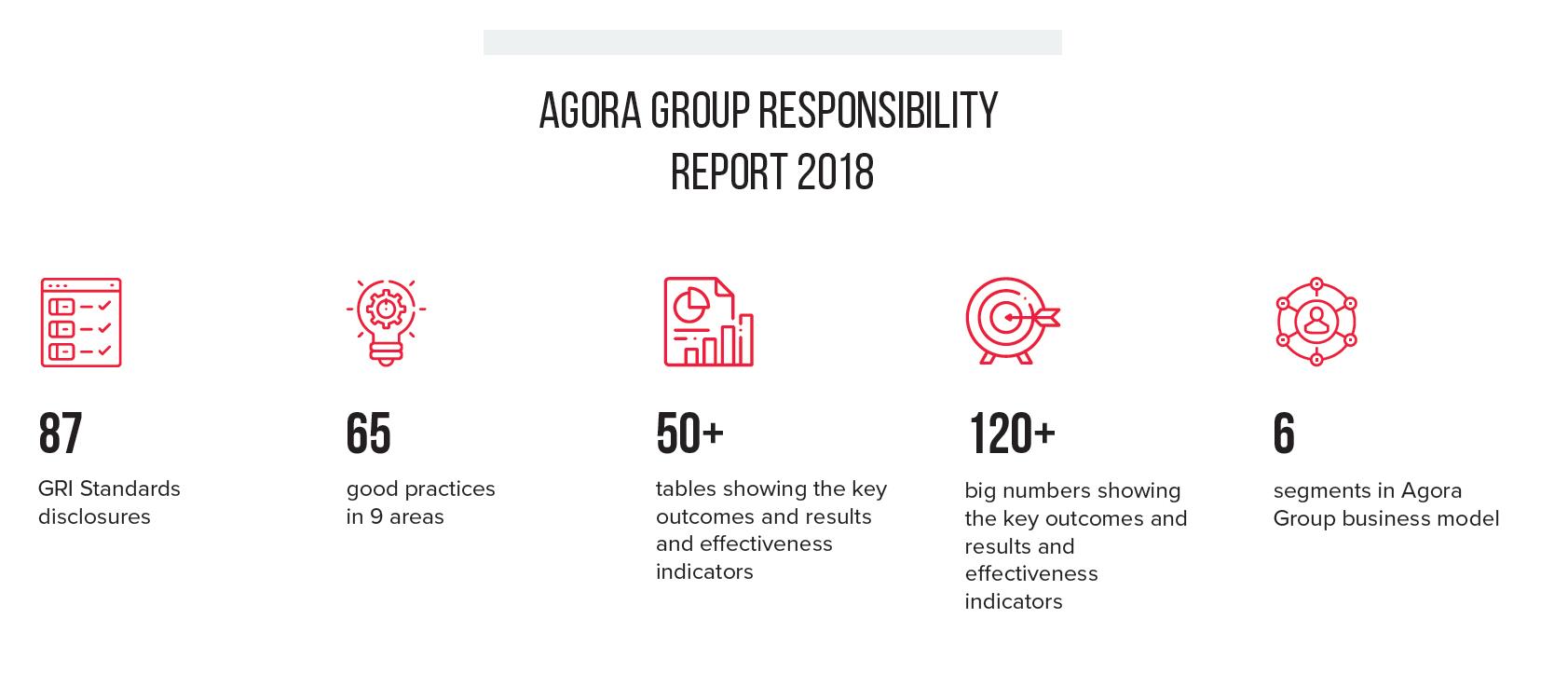 The Agora Group "Responsibility report" was prepared by Agora's corporate communication department, in cooperation with all teams of companies and brands of the Group.